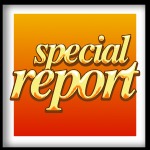 Far from being cut to the marrow, or even trimmed to the bone, a fundamental review of Albemarle County's 2012-2013 proposed budget reveals a document laden with political lard, fat handouts, and gratuitous, meaty spending proposals.
Following an exposé chronicling Charlottesville City's profligate misspending, Albemarle County is the target of the "red pen 2" report—suggestions that if followed would save County taxpayers more than $14M this year alone. While not exhaustive, these first-round recommendations ultimately could result in a real estate tax rate reduction of .09, dropping the proposed rate per $100 of assessed value from .762 to .672.
While Albemarle County has responded to "the new economic reality" with significantly more verity than has Charlottesville City, there is much work to be done on the county budget and the appurtenant—and largely staff-driven— budgeting process. Unfortunately, as is the case in Charlottesville, elected officials are reluctant to suggest or even support commonsense proposals to reign-in expenditures. The concept of limited government is lost amongst grandiose, big-government visions and the accompanying community accolades often received by elected benefactors of taxpayer funds. Palatial public buildings, overly compensated government employees (salary and benefits), and handouts to politically favored "charities" show great opportunity for spending reform in Albemarle County.
The savings set forth and the resulting rate-drop could net the average Albemarle County homeowner $251 per year in reduced real estate taxation and at the same time deposit an additional $14M into the local economy. In reality, such changes are practically inconceivable given the lack of courage, foresight, and leadership shown in previous spending decisions ordained by Albemarle County's elected and appointed officials.
(H/T to Steven Latimer for providing the red pen, and to Carole Thorpe for covering Albemarle County's $36 paper budget fee.)
Review the Righteous Red Pen 2 Budget Analysis and Proposed Savings for Albemarle County:
| | | | | |
| --- | --- | --- | --- | --- |
| Department | Item | Budgeted $ | Reduction | Balance |
| General | Budget Set-aside | $1,200,380 | $1,200,380 | $- |
| Schools | Technology spending | $2,602,113 | $1,301,000 | $1,301,113 |
| Board of Supervisors | Salary/Benefit adjustment | $270,355 | $27,036 | $243,319 |
| County Executive | Salary/Benefit adjustment | $940,403 | $94,040 | $846,363 |
| County Executive | Business partnerships | $320,087 | $64,017 | $256,070 |
| Human Resources | Salary/Benefit adjustment | $198,518 | $19,852 | $178,666 |
| County Attorney | Salary/Benefit adjustment | $918,733 | $91,873 | $826,860 |
| Finance Dept. | Salary/Benefit adjustment | $4,035,216 | $403,521 | $3,631,695 |
| Management/Budget | Salary/Benefit adjustment | $283,859 | $28,386 | $255,473 |
| Info. Technology | Salary/Benefit adjustment | $1,883,505 | $188,351 | $1,695,154 |
| Registrar | Salary/Benefit adjustment | $336,115 | $33,612 | $302,503 |
| General Services | Salary/Benefit adjustment | $1,373,585 | $137,359 | $1,236,226 |
| General Services | Environmental Management | $107,330 | $35,419 | $71,911 |
| Facilites Development | Salary/Benefit adjustment | $862,419 | $86,242 | $776,177 |
| Public Works | RSWA non-sustaining | $350,000 | $262,500 | $87,500 |
| Social Services | Salary/Benefit adjustment | $7,273,948 | $727,395 | $6,546,553 |
| Bright Stars | Salary/Benefit adjustment | $1,082,423 | $108,242 | $974,181 |
| Bright Stars | Program expenditure adj. | $770,237 | $154,047 | $616,190 |
| Human Dev. Cont. | ASG | $3,600 | $3,600 | $- |
| Human Dev. Cont. | ARC | $8,500 | $8,500 | $- |
| Human Dev. Cont. | Boys & Girls Club | $12,400 | $12,400 | $- |
| Human Dev. Cont. | Latino Lay Health | $3,900 | $3,900 | $- |
| Human Dev. Cont. | CYFS | $73,500 | $36,750 | $36,750 |
| Human Dev. Cont. | CCF | $62,032 | $31,016 | $31,016 |
| Human Dev. Cont. | Computers 4 Kids | $13,100 | $13,100 | $- |
| Human Dev. Cont. | JABA | $302,796 | $75,699 | $227,097 |
| Human Dev. Cont. | CHIP | $301,500 | $150,750 | $150,750 |
| Human Dev. Cont. | Leagal Aid | $36,200 | $36,200 | $- |
| Human Dev. Cont. | Madison House | $9,900 | $9,900 | $- |
| Human Dev. Cont. | Music Resource Center | $4,300 | $4,300 | $- |
| Human Dev. Cont. | PVCC | $22,750 | $22,750 | $- |
| Human Dev. Cont. | Piedmont Workforce | $13,800 | $13,800 | $- |
| Human Dev. Cont. | SARA | $20,000 | $5,000 | $15,000 |
| Human Dev. Cont. | SHE | $84,500 | $21,125 | $63,375 |
| Human Dev. Cont. | Targeted Tax Relief | $1,000,000 | $200,000 | $800,000 |
| Human Dev. Cont. | United Way | $117,100 | $117,100 | $- |
| Human Dev. Cont. | TJ Health Dist. | $561,771 | $84,266 | $477,505 |
| Parks & Rec. | Salary/Benefit adjustment | $1,533,143 | $153,314 | $1,379,829 |
| Cultural Cont. | CACVB | $626,871 | $313,436 | $313,435 |
| Cultural Cont. | Ashlawn Opera | $3,800 | $3,800 | $- |
| Cultural Cont. | Literacy Volunteers | $19,000 | $19,000 | $- |
| Cultural Cont. | Municipal Band | $8,300 | $8,300 | $- |
| Cultural Cont. | Pied. Arts Council | $5,000 | $5,000 | $- |
| Cultural Cont. | Discovery Museum | $5,000 | $5,000 | $- |
| Comm. Develop. | Salary/Benefit adjustment | $3,739,494 | $373,949 | $3,365,545 |
| Comm. Develop. | Program expenditure adj. | $3,958,407 | $197,920 | $3,760,487 |
| Housing | Program expenditure adj. | $179,974 | $89,987 | $89,987 |
| Agency Cont. | AHIP | $400,000 | $200,000 | $200,000 |
| Agency Cont. | SBDC | $7,880 | $7,880 | $- |
| Agency Cont. | MACAA | $106,000 | $53,000 | $53,000 |
| Agency Cont. | PHA | $34,500 | $34,500 | $- |
| Agency Cont. | Stream Watch | $10,380 | $10,380 | $- |
| Agency Cont. | TJPDC | $118,972 | $59,486 | $59,486 |
| Agency Cont. | TJ Soil and Water | $99,376 | $49,688 | $49,688 |
| Agency Cont. | VA Coop. Ext. | $168,819 | $42,205 | $126,614 |
| Transfers | Schools Increase | $2,212,466 | $1,106,233 | $1,106,233 |
| Funds | Salary Reserve | $74,250 | $37,125 | $37,125 |
| Funds | Perf. Recognition | $150,000 | $75,000 | $75,000 |
| Funds | Early Retirement | $691,385 | $172,846 | $518,539 |
| Funds | Contingency Reserve | $250,000 | $125,000 | $125,000 |
| Funds | Econ. Dev. | $250,000 | $125,000 | $125,000 |
| Capital | Tourism | $30,000 | $15,000 | $15,000 |
| Capital | Crozet Library | $6,558,500 | $3,279,250 | $3,279,250 |
| Capital | Court Square Maint. | $241,851 | $120,925 | $120,926 |
| Capital | Old Jail Maintenance | $19,125 | $9,563 | $9,562 |
| Capital | Firearms Range | $1,007,123 | $503,562 | $503,561 |
| Capital | School Maint. | $4,309,823 | $1,077,455 | $3,232,368 |
| | | | | |
| | Total Savings | | $14,087,232 | |