Regional transportation provider, JAUNT, Inc., appears to have spent more than $100,000 in legal fees and related expenses arising from its decision to fight a FOIA lawsuit from Schilling Show host, Rob Schilling.
Canceled checks obtained by The Schilling Show under a new Freedom of Information Act (FOIA) request show the embattled corporation initially paid powerhouse law firm, McGuire Woods, $2,500. This check was dated December 17, 2020, coincidentally, the same date that JAUNT denied the Schilling Show's inquiry for information related to travel reimbursement requests made by JAUNT executives.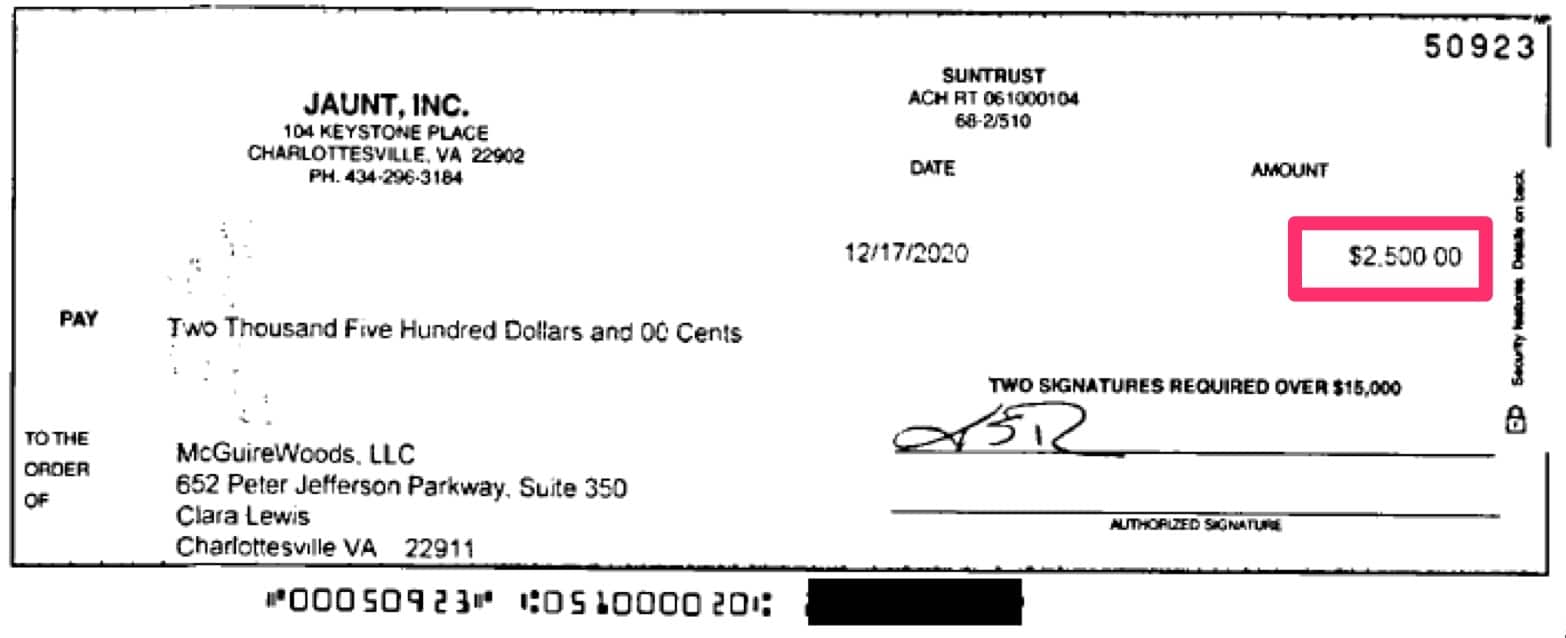 On February 4, 2021, JAUNT issued another check to McGuire Woods, this time in the amount of $10,685.75.
A third check, in the amount of $45,682.20, was paid to McGuire Woods on February 24, 2021.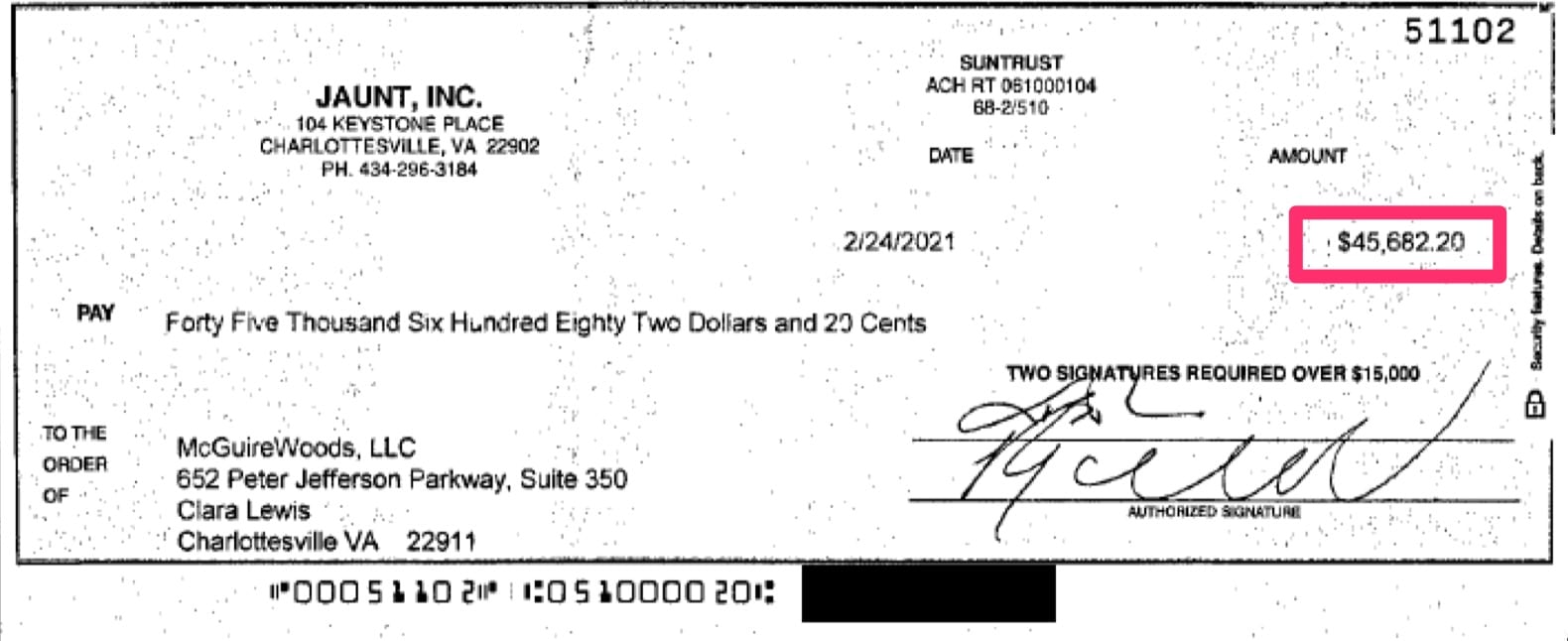 Finally, on April 15, 2021, JAUNT paid McGuire Woods an additional $55,084.12.

Since the agreement settling Schilling v. Jaunt, Inc. was inked on April 21, 2021—a week following the final JAUNT payment to McGuire Woods—it is conceivable that there are trailing invoices and that JAUNT's account with the law firm is not yet cleared.
In total, JAUNT, Inc. has paid McGuire Woods $113,950.07 thus far, for expenses apparently related to the FOIA suit. In contrast, attorney Matthew Hardin, who represented Schilling, was paid $4,000 as a condition of the settlement.
While former JAUNT CEO Brad Sheffield's wining, dining, and luxury travel expenses—once exposed to the public—were ostentatious enough to warrant multiple state-level investigations, the outrageous legal fees paid by JAUNT in an attempt to cover Sheffield's extravagance seem to warrant additional scrutiny.